16:00-17:00
Speaker: David Bromberg, IRISA – Inria Rennes – ESIR, France.
Title: Interoperability in distributed systems: past, present and future
Abstract: The need to deal with the existence of different protocols that perform similar functions is not new, and has been the focus of tremendous work since the 80s, leading to the study of protocol interoperability. As networked systems are becoming increasingly pervasive, they need to compose with their ever-evolving environment according to functionalities they provide and/or request. However, such composition is greatly challenged by the heterogeneity and autonomy of today's digital systems, which are not designed in concert, but are instead independently developed and deployed within pervasive networking environments, making protocol interoperability a continued research challenge. More precisely, the need for interoperability drastically increased with the exponential growth of the Internet of Things. The IoT enables to interconnect altogether, while being potentially remote, heterogeneous systems coming from various application domains, such as aerospace, aviation, telecommunications, agriculture, healthcare, automotive, mobile computing, home automation, smart space, smart energy, etc. As a matter of fact, interoperability is required everywhere, whatever the considered application domain, from local to large-scale environment, and keeping efficiency in mind. We will introduce the history of interoperability in distributed systems, and we will review the past, present and future research challenges.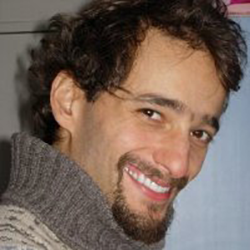 Bio: David Bromberg has been a Professor in Distributed Computer Systems at the Université de Rennes (IRISA) since 2015. Prior to that, he was an Associate Professor at the University of Bordeaux and member of the LaBRI Software Engineering research group from 2008 to 2015. David holds a PhD from Inria Rocquencourt (2006) and an Habilitation à Diriger les Recherches from the University of Bordeaux (2014). His main interest lies in the scalability and programmability of complex distributed systems (e.g. overlays) and software engineering for middleware, distributed systems and network programming. David has authored over 30 peer-reviewed publications, and served on a number of program committees in his field. This includes PC member of the 15th, 16th and 17th ACM/IFIP/USENIX International Conference on Middleware.